Hollywood is often painted with broad strokes of glamour and drama, but John Krasinski has a knack for making it seem delightfully ordinary. The star recently opened up about some humorous personal anecdotes that prove life in the Krasinski household is not too different from ours.
In a candid chat on The Jimmy Kimmel Show, Krasinski shared a hilarious tale about the unexpected surprise his younger daughter, Violet, experienced during what she believed was a casual visit to her older sister Hazel's school. "She's just sitting there, talking to us, and everybody else is nervous about getting their kids in. And then all of a sudden, Hazel's teacher says, 'hey, Violet want to come into the classroom and talk for a bit?'" recalled the 'A Quiet Place' director.
The School Interview Mix-Up: Violet's Unexpected Surprise at Hazel's School
This invitation threw Violet for a loop as she realized that the interview was actually for her admission. With a comedic flair, Krasinski imitated Violet's jaw-dropping realization, saying, "She turned to my wife and went, 'Oh, my God!'" The Jack Ryan actor couldn't resist adding a witty quip to the story, mentioning they "got her an agent" after that dramatic display. Jimmy Kimmel chimed in with his signature humor, suggesting Violet might already have a career in acting, sidelining school for now.
From Waiting Tables to Stardom: Krasinski's Humble Beginnings in New York's Eateries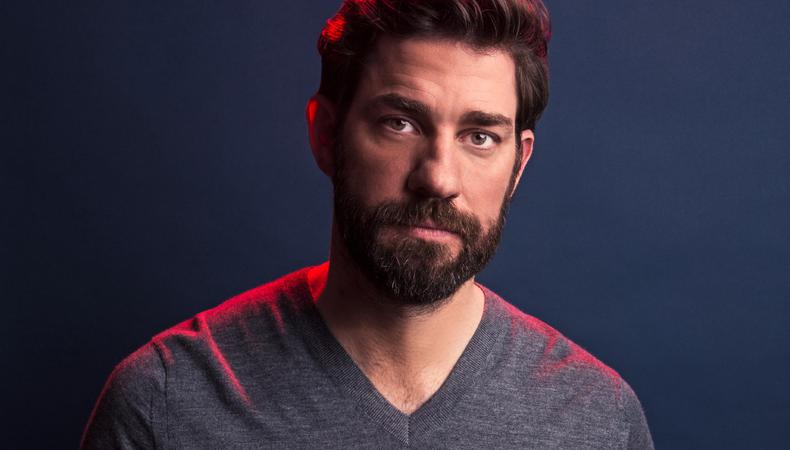 Not stopping at family tales, the actor also delved into his early days, a time when Hollywood stardom was just a distant dream. After moving to New York and fresh out of college, Krasinski worked in several renowned city restaurants, waiting tables to make ends meet. Sushi Samba was among the eateries on his list, a location that fans might recognize from the popular HBO show Sex and the City.
Reminiscing about those days, Krasinski revealed, "I was pouring shots at lunch while they were shooting upstairs, that was the closest I had ever been to a set."
From pouring shots beneath a TV set to starring in and directing hit shows and movies, Krasinski's journey is a testament to his perseverance and talent. And while his rise to fame is no secret, it's these candid, heartwarming stories that make us relate to him even more.