ocTAEpus by Kathleen Banks from Kodiak High School
What is NOSB?  The National Oceans Science Bowl is an academic competition and program that addresses a national gap in environmental and earth sciences in public education by introducing high school students to and engaging them in ocean science, preparing them for ocean science-related and other STEM careers, and helping them become knowledgeable citizens and environmental stewards.
The NOSB competition was this past weekend in Seward! High School Students from all over Alaska participated.  There is also a correlating art show with this event which is located at the Sea Life Center and up through this month.  This show is juried and Seward High students won some awards!  Check it out in person 🙂  More SHS NOSB art here at our blog.
Maddy Moore – 1st place in Printmaking
Naomi Ifflander – 2nd place in Printmaking
Callie Tomlinson – 3rd place in Printmaking
Katelyn Lemme – Honorable Mention in Printmaking
Marisa Phasomsap – Honorable Mention in Printmaking
Sal Smith – Honorable Mention in Printmaking
Malia Hewitt – 2nd Place in Functional Ceramics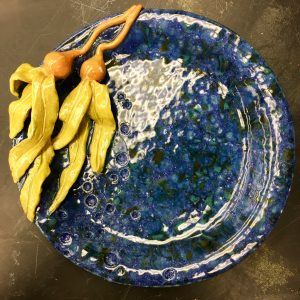 Meghan Mullaly – 3rd Place in Functional Ceramics
Marisa Phasomsap –  – Honorable Mention in Functional Ceramics