A lot of hard work and great art coming from SHS Art students this year!  Here is a sampling from the first quarter:  Much more art can be found here at our SHS Art Blog.
Some Independent Projects:
Ruby Lindquist
Emilia Whitcome
Blaze Havnen
Black Light Fish Tank Themed paintings which were on display at the Music & Arts Festival!
Lucia Lombardia Garro
Paola Baez
Clay: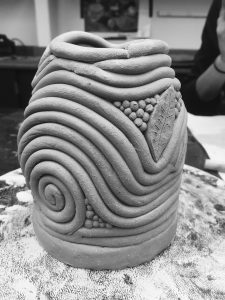 Maddy Moore – coil pot
Reductive Block Print Portraits:
Pricilla Stolz – Salvador Dali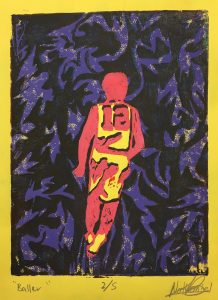 Nathaniel Basalo – Self Portrait
Ryan Miller – Jimi Hendrix
Zen Petrosius – Ozzy
Alternative Energy Sci Fi Art: 
These were on display at the Alternative Energy Fair and received First and Second Place! 
Jonah Lindquist
Linda Jack