Nicole Charlie
The first semester is wrapping up here at Seward High and we are ready for our holiday break! SHS Art students completed block prints and did a great job!  The artistry was in identifying and simplifying the image into 3 different values (light medium dark) and also showing different textures! Then they had to carve this image into linoleum and print in layers to get the different colors/values. Here are some great ones for you to check out!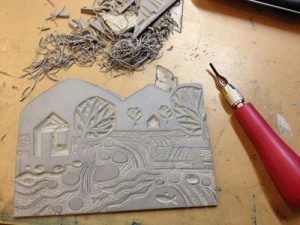 linoleum block and tool example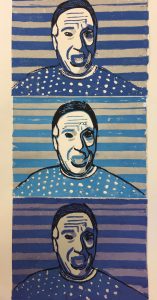 Mikayla Dumars
Forest Matheson
Nele Hohenstein
Kaylee Brockman
Case Estes
Emma Moore
Heleana Backus
Justin McMurray
Ruby Lindquist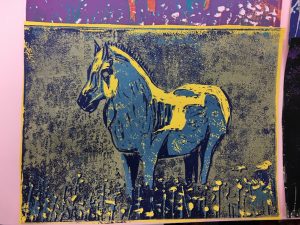 Olivia Carney
Sadie Lindquist
Brendan McMurray
Rachel O'Rourke
Robert Chappell
Lots more here at our blog!